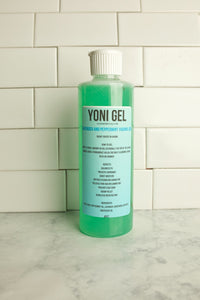 Love the PMS gel
A great product that I will continue to purchase.
Loveee🤩🤩🤩
I love this wash!! Literally my favorite 😍🥰 also YALLLL I LOVE THIS SHOP SM!😭✨ Literally order every time I have a lil money 🤩🥳✨
Great product
Will try again. Great lather and helped with my cramps .
This is the one
I won't go into details on my intimate life but I highly recommend this with the yoni oil! Improves moisture and protects and against odors! I use this and use the yoni oil when I'm out of the shower. A game changer!!!
LIQUID MAGIC
I would genuinely give this product 6 stars if I could. It goes above and beyond what I could have ever expected!
I have suffered from severe menstrual pain for as long as I can remember and I have tried every product under the sun to find relief. I found Glossed by Nae on Instagram and was curious about her PMS Yoni gels so I decided to buy one and see what I thought. You guys, I cannot go without it...
Since purchasing, my periods have become so much more bearable and regulated. I continue to have mild pain but nothing that affects my day to day life like before. This stuff is genuinely LIQUID MAGIC and Nae is a MAGICIAN!