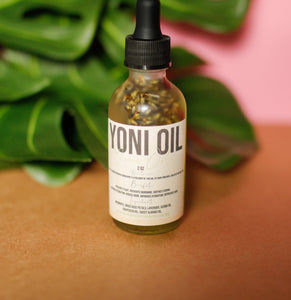 Excellent
This oil is very moisturizing. I think it is worth it!
I think oil is nice but the yoni gel label sucks. I wanted to show my family the products bc i liked them so much but everything on there you can't even read. But everything else is great. People just need to see what they are using. Also the oil doesn't look like the picture. The stuff in the inside of the bottle only has like 3 flowers or (whatever it is) in it.
Speechless
I LOOOOOOOVEEEEE this. It's the scent for me, very neutral, no irritation, no burning sensation. The tingling feeling, rubbing it on there makes you feel refreshed and just clean. I'm loving the products I've gotten so far. You most definitely won't go wrong with this Yoni Oil. This is a 10+++++++++ for me.
Divine
Divine! Smells and feels Divine! I wish I could put this all over my body I love it so much!