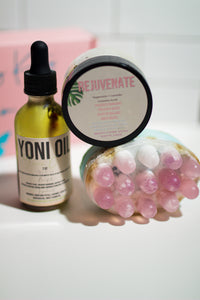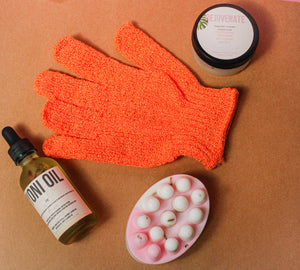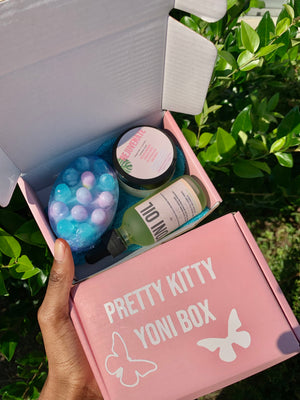 I like it so far keeps me clean
Amazing!!!!
This is a everyday need! Just started yesterday it feels so fresh and just so new and amazing the products smells so good and keeps u wet cause omg I thought my monthly came today 😂
But girl don't give it a second thought buy it right now!
My Yoni is happy!
I love this kit! Each product in this collection is worth every dollar and more. The massage bar feels so good and is helping to get rid of bumps and discoloration on my inner thighs. The yoni oil smells divine!!!! I legit wish it was a full body oil because it smells so good and makes my skin so soft. The peppermint scrub, everything that I need to scrub away dead skin, odor and to rejuvenate my yoni. Love it!!!