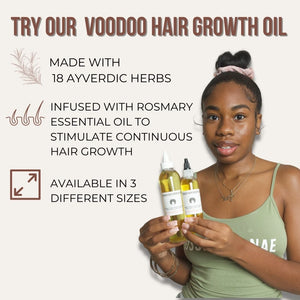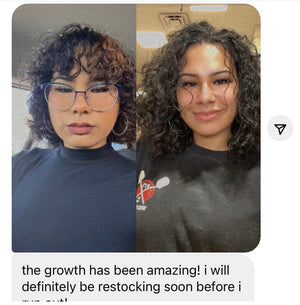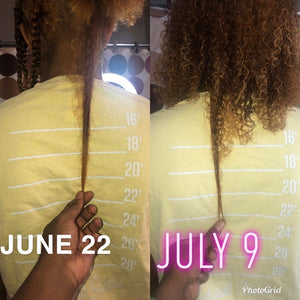 Purchase the soap and voodoo hair oil. It's been about 3 weeks now. My skin is clearer after use but haven't seen the dark spots thin out yet…Waiting on the results… the hair oil I haven't seen a big difference in my hair growth the normal speed soooo ummm yeahhh
LOVED THIS PRODUCT !! I always oil my scalp so I was excited to use this one, my edges grew back even more thicker and I noticed that my hair got longer within 2 weeks !! Scalp wasn't as dry as it usually is and the smell is GREAT
This was perfect for what I was looking for! Will shop again soon !
Growth oil
I just love it have to order more before I take my braids out
Fastest Hair Grower
Man, I love this shit. I just recently did a big chop at the beginning of the year and I've used this oil to help with the regrowth. Now my hair grows fast already, but this oil turns it up the max!