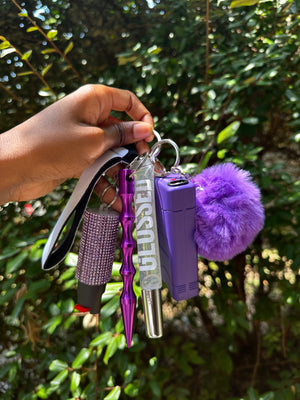 Safety keychain
I love my safety keychain! It was pepper spray, taser, and something to poke an eye out plus lip gloss😃
It's great and came early I will definitely feel safer closing at work when no one is around! It's cute too!!! I really like the blue
Love it! That pepper spray aint a joke!!!!
I love it so much and it's my favorite color! Thankfully I haven't had to use it on anyone but I took a wiff of that pepper spray and I was tore up! And it's staining! 👏🏾 love all of my products and I will definitely be purchasing more products in the future.
Prestige Care
All products are specially hand made and worth every cent!! You need to try all the products, you won't be disappointed!!!